Services primarily offered are Stay & Train, Private Lessons on a case by case basis, and occasional Classes/Seminars/Events throughout the year. Please see our Schedule on the main page for information on the latter.
We only take on one family for Stay & Train at a time- this ensures prime time is devoted to your canine(s); and thus a more fulfilled dog. We provide all equipment, lessons, follow-up and support- you take-over at maintenance level. No Stay & Train programs will be started without full follow-up commitment.
Personalized Private Lessons and One-on-One events are for those who want to be hands-on all the way through the training process! Lessons are taught in-home, in-facility or off-site as needed.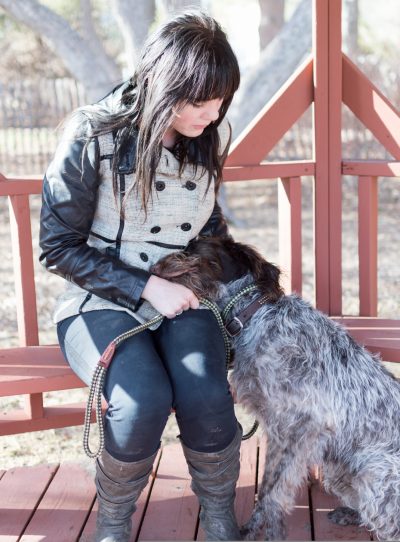 Immersive Stay and Train Programs, for YOUR Best Dog! Located on 40 scenic acres Northwest of Cheyenne, your pup experiences a fun and relaxing home-like environment for an education stay-cation! Urban Field Trips for Socialization, Hiking and Trails are just some of the perks!
Seminars, One-on-Ones, Events and Classes are offered throughout the year. See the Schedule on the main page or give us a call/text/email to learn more.