Services are flexible, personalized, and always provided at the highest standards. We do require a Consultative Appointment before booking any programs. Special Note: Absolutely No Stay & Train programs will be started without full follow-up commitment. It is extremely unfair to your dog (and your wallet) if you do not do the necessary follow-up work.
Private Lessons & Day Training Programs are for those who want to be hands-on all or most of the way through the training process! Lessons are taught in-home, in-facility or off-site as needed. Day Training is a flexible option tailored to your schedule with a lesson for you to maintain what your pup is learning. This is a great alternative to those who can't bear sending their fur-kids away from home, but still want high quality results.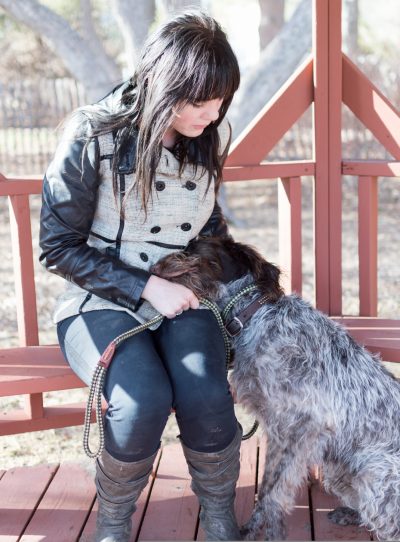 Immersive Stay & Train Programs, for YOUR Best Trained Dog in Cheyenne! Located west of Cheyenne, with 1,000 acres of public land privately accessed from our property. Your pup experiences a safe, fun and relaxing education stay-cation! Urban Field Trips, Hiking, Swimming, Shopping and more are just part of the perks! Your dog is treated exactly as if they are my own beloved family member- you will not find a more devoted and capable trainer. Your dog's needs and happiness are my number one priorities (besides your goals!).
Canine Enrichment provides your homebody buddy with exciting adventures, friends, and hardcore Dog Mom-level love and care. Examples can include hiking, safe swimming, public shopping trips (pick your own toy and treats!), expert managed play groups, and other personalized enrichment experiences. Basic & Specialty Veterinary Appointments & Handling, Grooming Appointments & Handling, and Holistic Nutritional Counseling are also provided at Owner's request.