We love our dogs– as our best friends, family members, guardians, and all around solid companions. At Revolution K9, we believe that every dog has a unique canine personality that creates a just as unique bond with their person or family. We offer Ethical and Excellent Training for Wyoming and Surrounding Area! Industry leading attention-reward based training methods are scientifically proven to create longer and stronger bonds within the canine mind. Our Mission is to revolutionize you and your dog's Quality of Life!
First Step: Scheduling an Evaluation! You'll meet with a certified, experienced and professional Trainer and it takes 30 minutes to 1 hour. Call/text 307.823.3155 or email us today to get started!
Lost Dog Tracking (Cheyenne area Only Currently, no Fee)
K9 Team + helping you Action Plan ; we are a NEW TEAM. Please refer to www.dogsfindingdogs.com if you are willing to pay for an EXPERIENCED Team to come out.
NOT CURRENTLY ACCEPTING NEW CLIENTS
until mid-October 2019
Upcoming Events/Announcements
October
November
December
Saturdays & Weeknights by Appointment Only
100% Reliable Off Leash Training
Develop off leash reliability with your Dog to make the most of Winter Activities! Nobody wants to be stuck on a leash when they could enjoy free play under safe & humane control!
Obedience required, equipment provided.
Sundays in September
Entry Level
K9 Tracking Practice
We bring the beer & food, you bring your Dog- get Lost together and we will find you!
Obedience, Sport Foundation, Working Puppy Imprinting:
90 minute One-on-One lessons at your Home- 3, 4 and 6 block plans available.
Personalized Private Lesson Programs (and One-on-One events when available) are for those who want to be hands-on all the way through the training process! Lessons are taught in-home, in-facility or off-site as needed.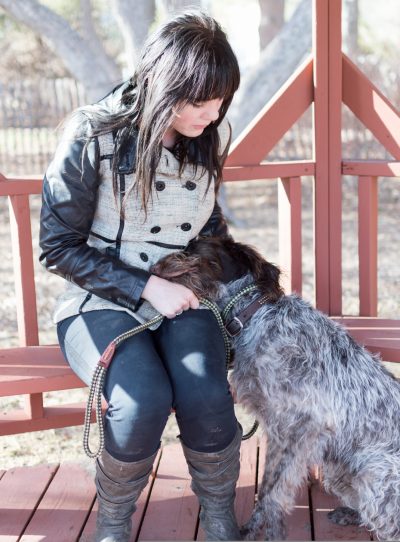 Immersive Stay and Train Programs, for YOUR Best Dog! Located on 40 scenic acres Northwest of Cheyenne, your pup experiences a fun and relaxing education stay-cation! Urban Field Trips for Socialization, Hiking and Trails are just some of the perks!
Seminars, Classes, One-on-Ones, and Events are offered throughout the year. See our Schedule above or call/text/email for more information!